The Steps of the Sewer Damage Cleanup Process
6/21/2018 (Permalink)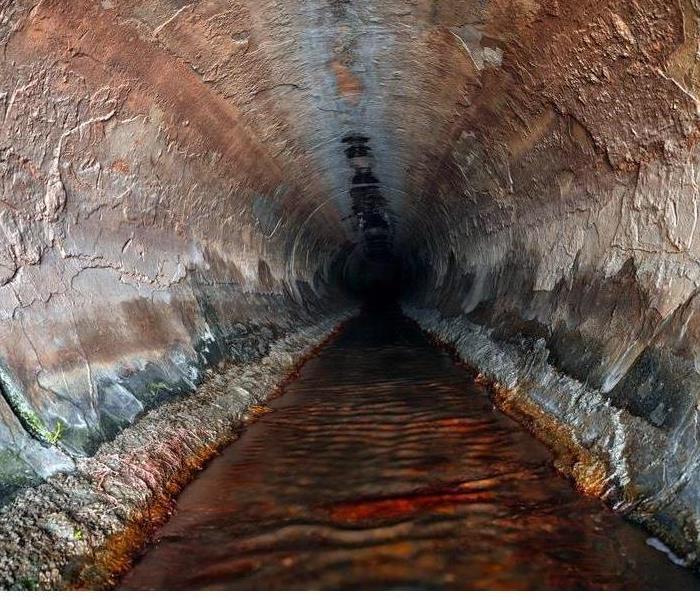 A flooded toilet or a sewer backup can cause damage to your commercial property, and when that happens, you must make a plan to have the affected area dried and cleaned. When you call remediation specialists in Prescott, AZ to help you with sewer cleanup, it is good to know what to expect when they arrive. Here are the steps they are likely to take.

1. Utility Shut-Off

To stop the flow of water and minimize risk of electrical shock during the cleanup process, the company is likely to shut off all utilities to the affected area. If the area is large, they may ask the utility company to shut off all power and water to the building.

2. Water Extraction

Through a combination of draining and pumping, the technicians must remove as much of the water as possible. If there is a lot of debris in the water, they may have to use a machine that also suctions out particles as well. During sewer cleanup, it is important to remove as much moisture as possible to slow the growth of bacteria and prevent the growth of mold or mildew.

3. Item Removal

All items that the contaminated water has touched must be removed and cleaned. If they cannot be cleaned, they are discarded safely so that the germs do not spread. The process for items is the same as for the building, only on a smaller scale. They have to be dried and cleaned before they can be used again.

4. Building Disinfection

Hopefully, the technicians will be able to disinfect most of your building's structure. Walls that cannot be salvaged must be removed and replaced, and all wet insulation behind them must be discarded. Technicians make a flood cut to ensure that the whole area affected is removed. This protects your property against secondary damage.

At the end of the process, your property in Prescott, AZ should be dry and disinfected and all unsalvageable items should have been thrown away. Restoration experts can install new flooring or walls so that your building is functional again. Visit http://www.SERVPROyavapaicounty.com for more information on commercial water damage.