The Top 5 Disaster Preparedness Tips For Businesses
11/9/2021 (Permalink)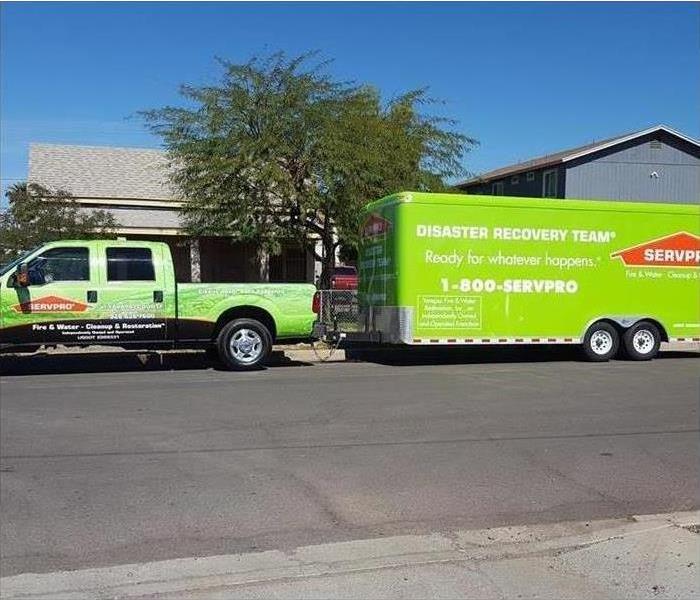 SERVPRO is here to help in your time of need. We are storm damage restoration experts who are available 24 hours a day to respond when you need us.
Top 5 Business Disaster Preparedness Tips
The top business preparedness tips cover all of the most risky aspects of a commercial property. These five disaster preparedness tips can be helpful in the event of a fire, storm, or water damage.

1. Schedule Regular Inspections

A structure that is in good shape has the best chance of standing up to any disaster. Inspections should account for the condition of the building envelope, foundation, floor slab, openings, and roof. Follow up on recommendations to make the building more fire-proof, watertight, and wind-proof.

2. Prune Trees and Clear Drainage Systems

Heavy tree limbs can fall and damage the roof or structure of a building in the event of heavy rain, high winds, a hurricane or tornado, or almost any other disaster. Have dead or overhanging branches pruned on a regular basis to reduce the chances that this damage will occur.

3. Check Stores of Emergency Supplies and Evacuation Plans

Commercial property owners should provide flood prevention materials and other emergency supplies such as a first aid kit. Develop evacuation plans and visibly post this information for the benefit of occupants and guests. Schedule regular disaster preparedness drills and maintain current contact information lists.

4. Choose a Backup Power Generator

A commercial standby generator with an automatic transfer switch can prevent power outages. A smaller building may be able to rely on a consumer-grade single-phase manual generator. Keep enough fuel on hand to operate a generator for at least several days.

5. Prepare For the Forecast

Monitor the weather to make the most informed decisions. Planning can reduce the risk of damage, but you will still need to make decisions based on developing weather events.

Regular maintenance and emergency planning go a long way toward disaster preparedness. Commercial damage cleanup and restoration professionals can help you get back to business as soon as possible after a disaster in Prescott Valley, AZ .