How To Find Mold in Your Building
7/14/2018 (Permalink)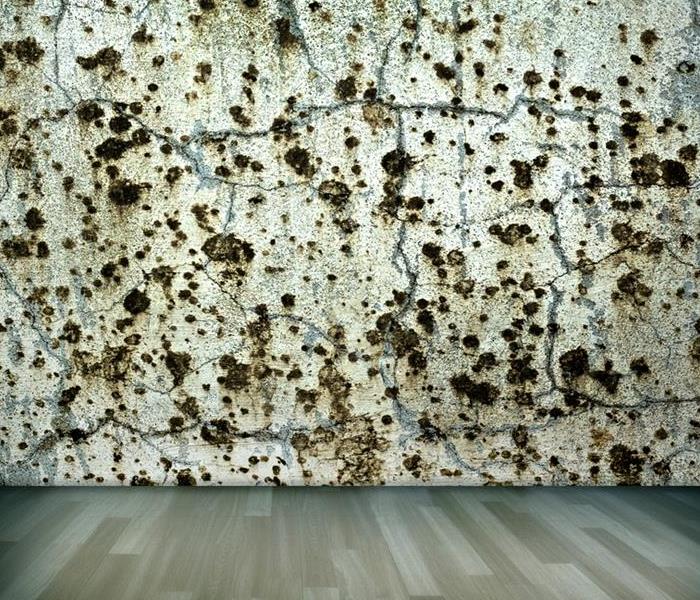 Mold occurs naturally and may exist on your property without posing any problems, unless it begins to grow indoors. If you've been affected by flooding, found leaky plumbing, or can't seem find get rid of a musty odor in your building, you may have problematic mold. The best way to determine if and where mold is in your building is to hire a Prescott, AZ indoor environmental specialist. These professionals have training and specialized equipment to conduct necessary inspections and remediation.

Where Mold Hides

Whether you've seen it or not, unseen mold could be present throughout your building. Professionals will conduct a mold test to learn more. Initially, a visual inspection may be enough to find mold:

• Behind ceiling tiles
• Under carpeting
• Behind floorboards
• Inside heating and air conditioning ducts
• In the basement or attic

However, mold growth inside the walls is hard to find without cutting into the wall. Rather than risking the further spread of spores throughout your building, it is best to leave this part of the remediation process to the indoor environmental specialist. The expert will tell you if there's mold and what type of mold is present. This information will help you and the professional know the best course to take.

Why to Hire a Professional

There are many sources of information offering how-to tips regarding mold remediation, but it's generally best to hire a professional for these tasks. Professionals with the right training and equipment are sure to conduct a thorough cleaning of the area. Some DIY procedures are likely to spread mold spores through your building and this can lead to more expensive problems. An indoor environmental specialist is likely to spend time searching until the source, or sources, of trouble have been found.

When Professional Results Matter

Cleaning up the mold you can see is just part of the process. Reaching the roots of the mold and preventing future mold growth is crucial. Professional mold remediation companies have the equipment, clothing, disinfectants, and training necessary to protect themselves and your Prescott, AZ property from further damage. Visit http://www.SERVPROyavapaicounty.com for more information on mold.