These 4 Qualifications Are a Must for Your Preferred Vendors
6/17/2022 (Permalink)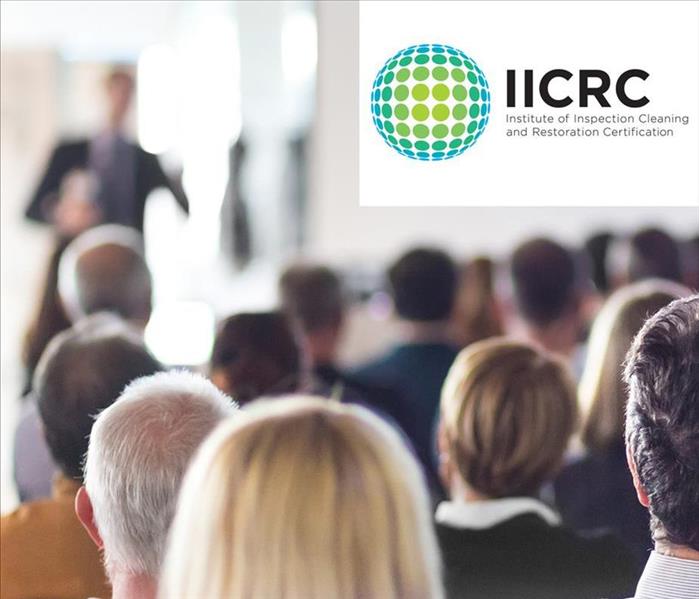 SERVPRO of Yavapai County is trained according to IICRC standards in fire and water cleanup restoration.
For Your Preferred Vendors, These 4 Qualities Are Required
When you, as an insurance agent in Bagdad, AZ, have a client with damage from a flood or fire, you need a list of qualified professionals who can restore your client's property "Like it never even happened".

SERVPRO's team of professionals has a solid reputation as the undisputed leader in fire and water cleanup and restoration. Here are some reasons they should be a part of your vendor program.

1. Damaged Property Is Restored Quickly

Professionals are fast to arrive on the scene and pretest the area to determine the extent of the damage. They then provide a plan for the most cost-effective way to restore that property. By doing this, they save your insurance company money. They also communicate with you throughout the process using an electronic system. You, the insurance agent can see it as soon as it's entered into the data bank.

2. Specially Trained Professionals Help Your Client
Restoration professionals are trained according to IICRC standards in fire and water cleanup restoration. They also receive continuing education in the best cleanup techniques. They have the professional skills you and your clients need.

3. National Accounts Guidelines Ensure Standards Are Met

National Accounts Guidelines ensure that background checks are done on every employee. Your clients can be assured of safe, reliable help. Professionals keep detailed records so that completed jobs are filed as proof of work. The staff communicates with you every step of the way.

4. As an Insurance Agent, You Need Qualified Professionals on Hand

When your client contacts you about damage, rest assured that a team is on hand to get there quickly.
Damage from a fire or flood can be expensive if testing and remediation aren't done quickly. By relying on the help of professionals, your client's home or place of business can be safely restored in a way that saves money for your insurance company.