The Dirty Details of Contaminated Water
6/25/2018 (Permalink)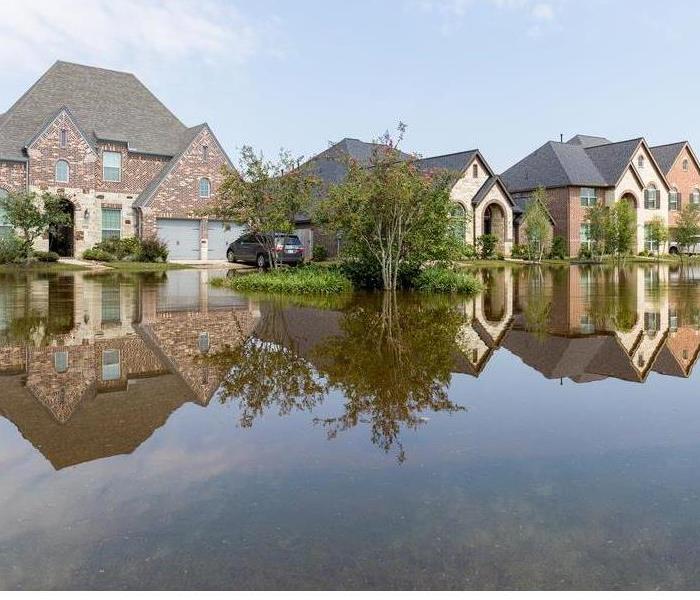 It doesn't matter if you rent or own your living space in Prescott, AZ at some point in your life, you are going to tango with some unwanted water in your domicile. Well, actually, a tango is not a good idea when it comes to some types of water, so trade those dance shoes for some gloves. It is time to learn about the three categories of contaminated water.

• Category 1: "Clean water." Water is categorized by its source as well as by its exposure to materials, temperature and time. The cleanest contaminated water usually comes from a supply line, like a sink faucet or broken pipe, and has not come into contact with any hazardous materials. Clearly, water is damaging to your household and personal goods and so should be cleaned fairly quickly to prevent complications.

• Category 2: "Gray water." The color designation commonly used here has nothing to do with the color of the water. The term refers to water that has been in contact with some contaminates that may make people sick or uncomfortable. In your home, leaks from dishwashers, washing machines and toilet water (without feces) are examples of "gray water." Clean water floods that have sat too long or under warm temperatures may also move into this category.

• Category 3: "Black water." Don't let the name fool you as it may look quite clear, but this water has been exposed to hazards such as chemicals, feces, bacteria, viruses and other pathogens. This includes floods that have originated from or been in contact with lakes, rivers, streams or the ocean. Black water sources from your home include the toilet and sewer system, as well as water from other categories that has been exposed to additional contaminates.

Effectively cleaning water damage requires some knowledge of these three categories. Now that you know the dirty details, you will be able to tango while knowledgeable restoration experts use specialized equipment to return your home to a clean and safe place to live.

Visit http://www.SERVPROyavapaicounty.com for more information on water damage.